SELECTED
SELECTED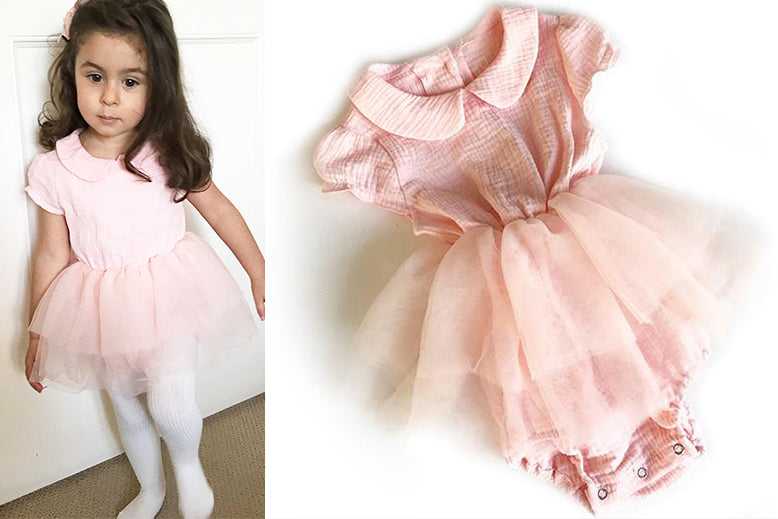 SELECTED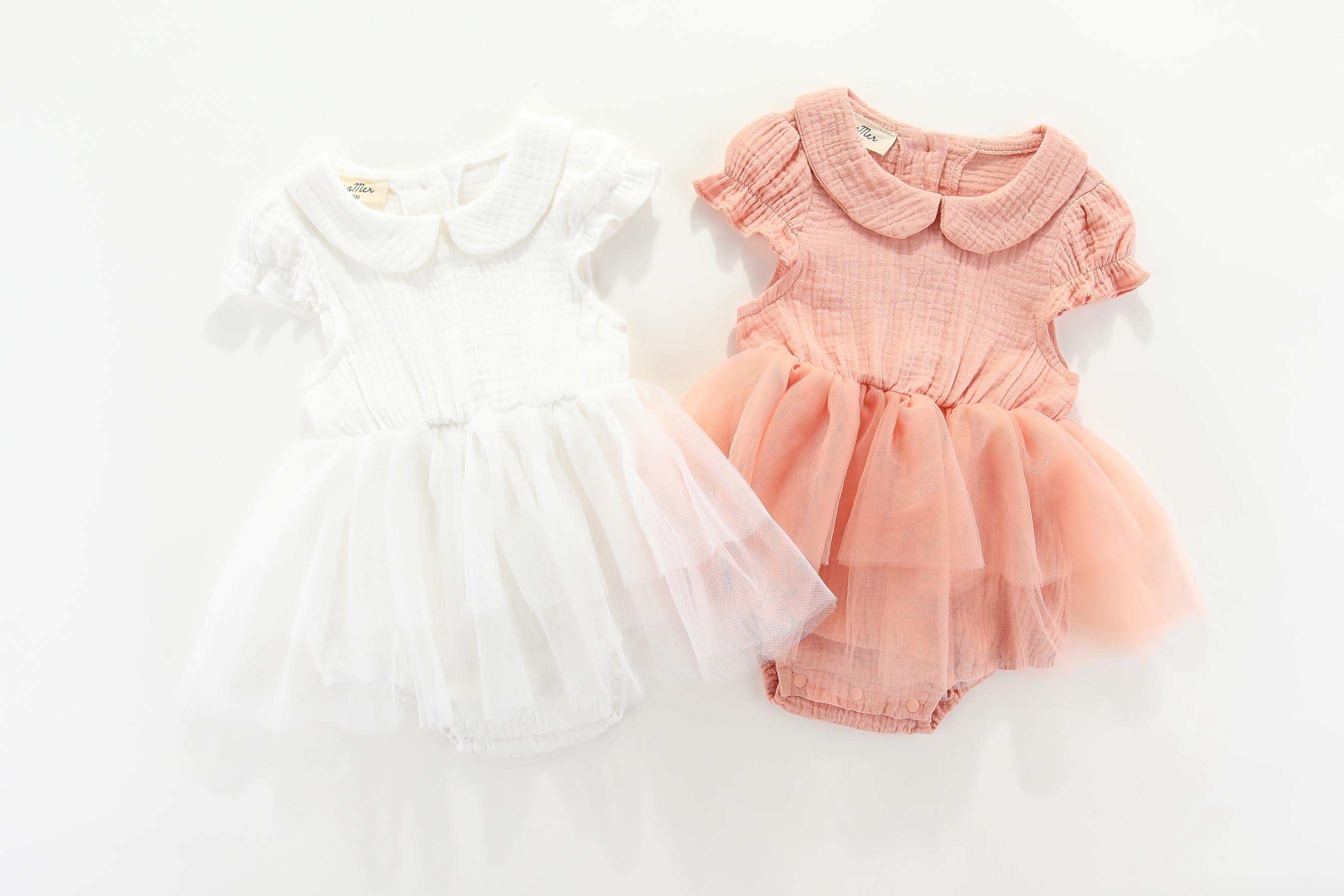 SELECTED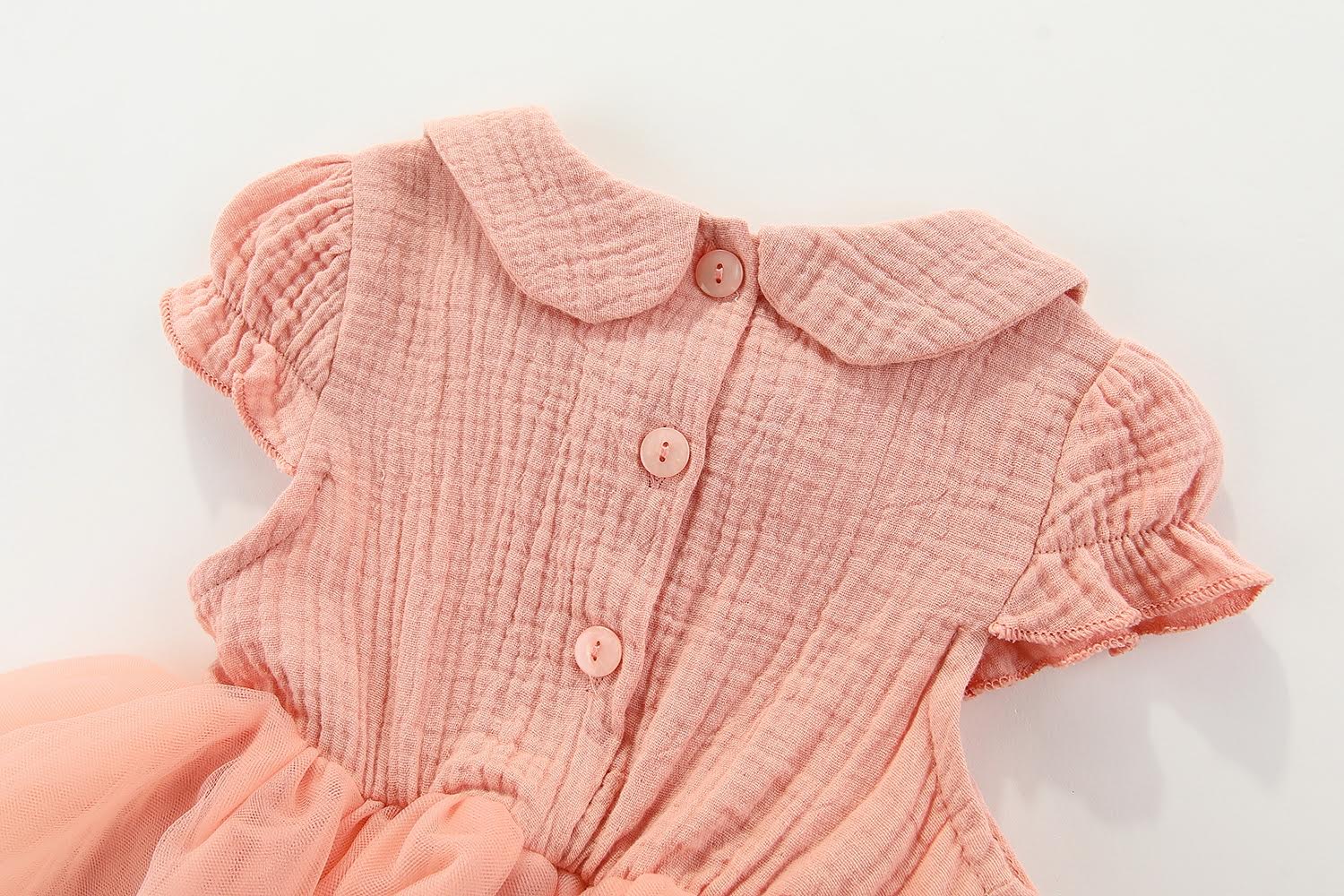 SELECTED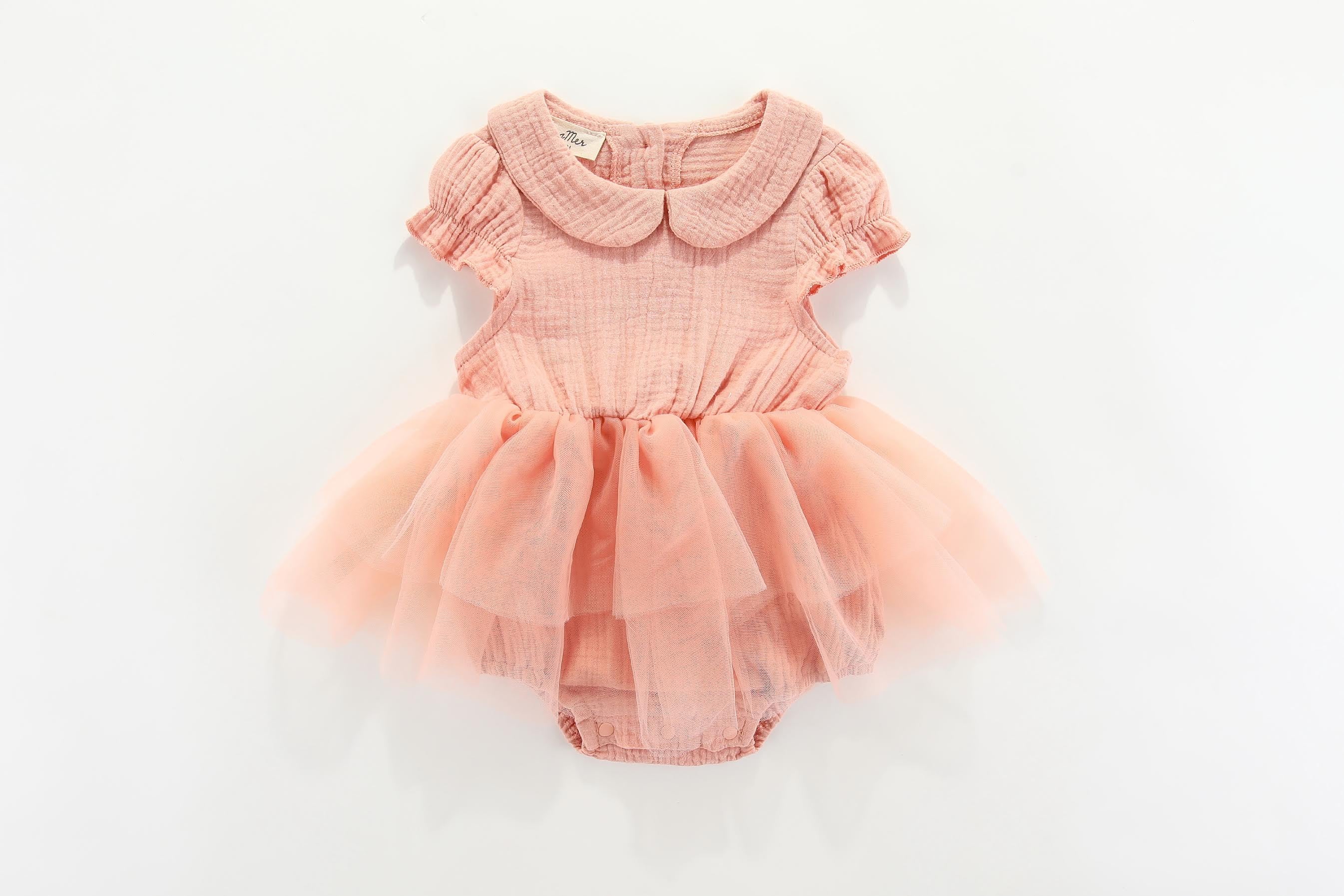 SELECTED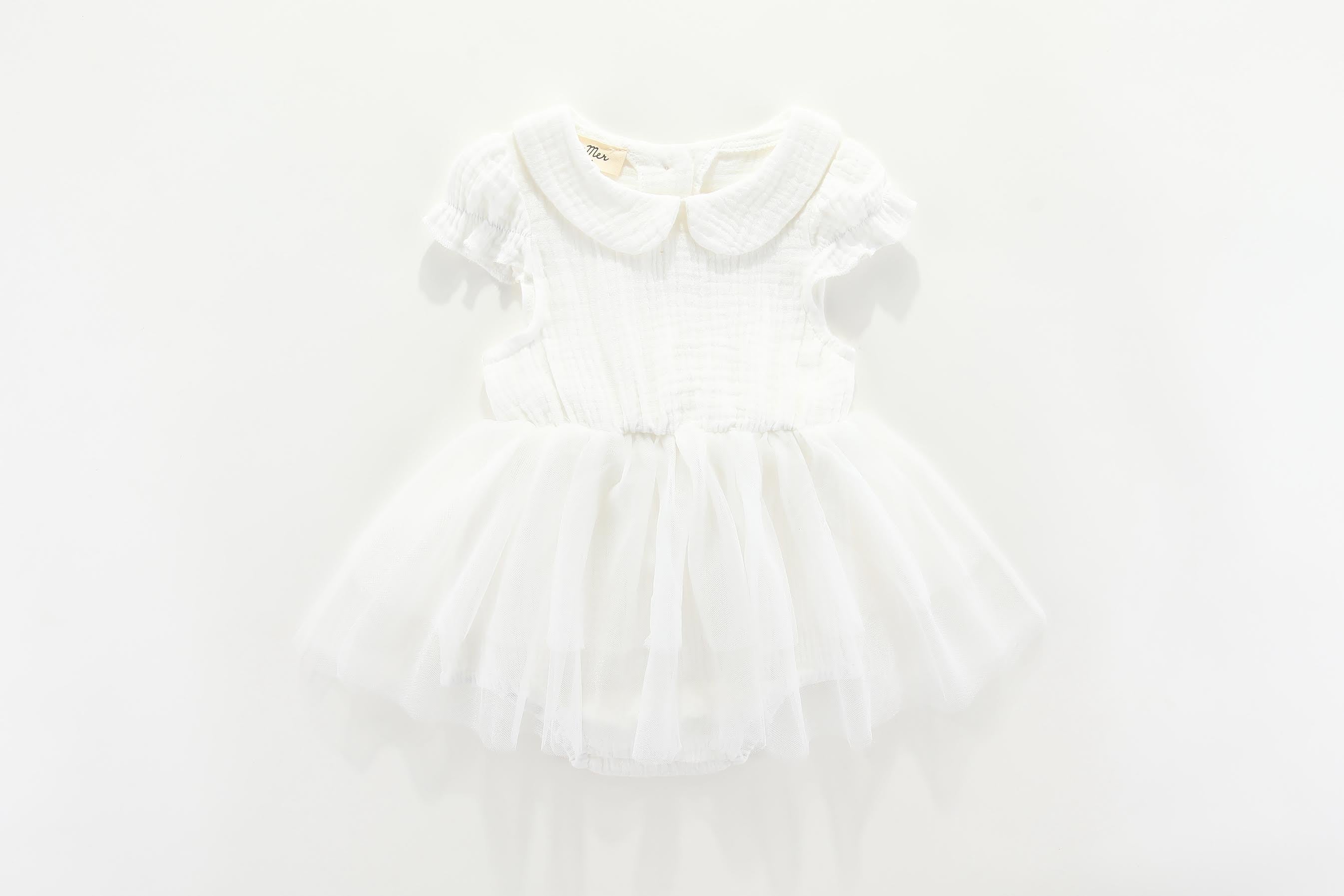 SELECTED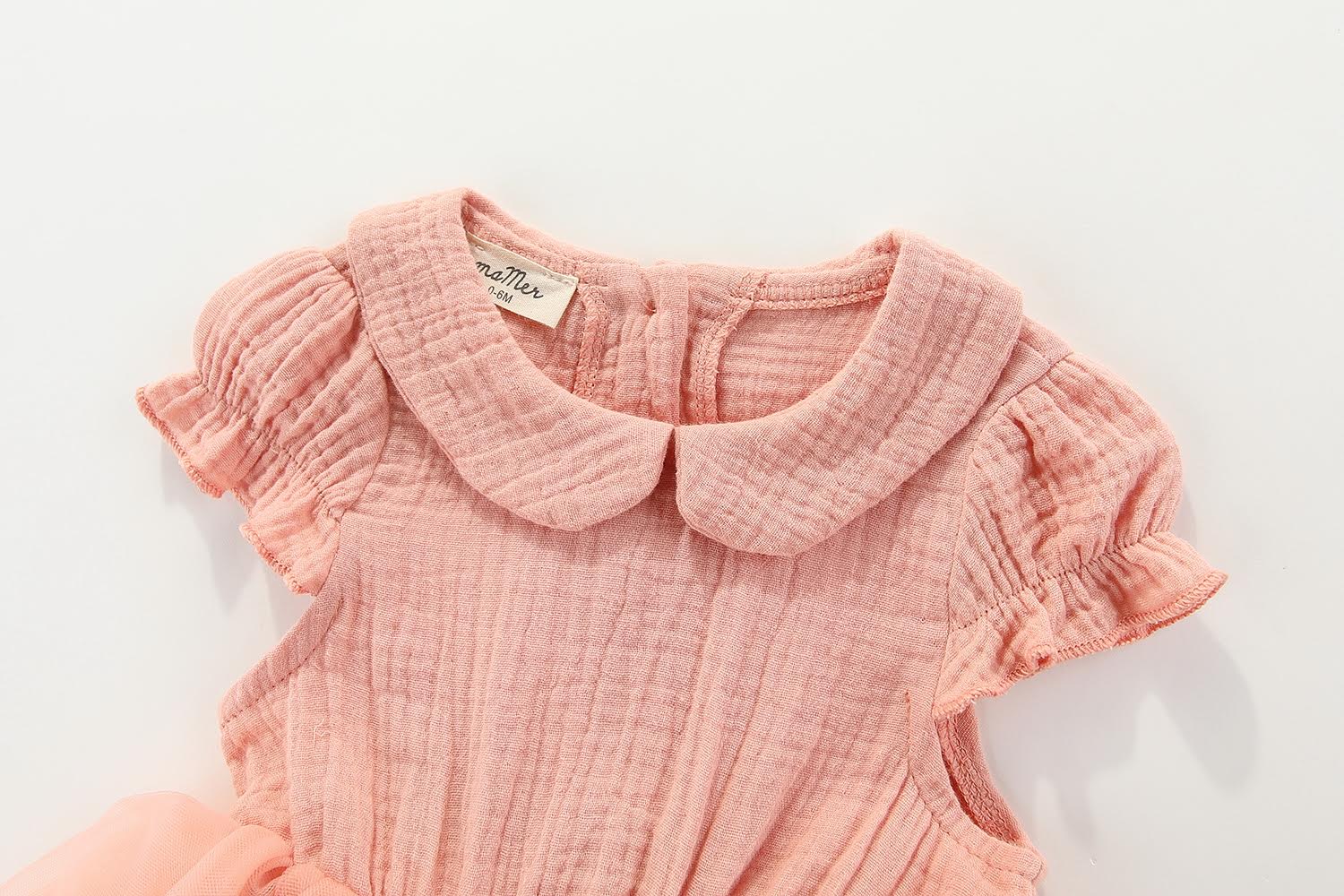 SELECTED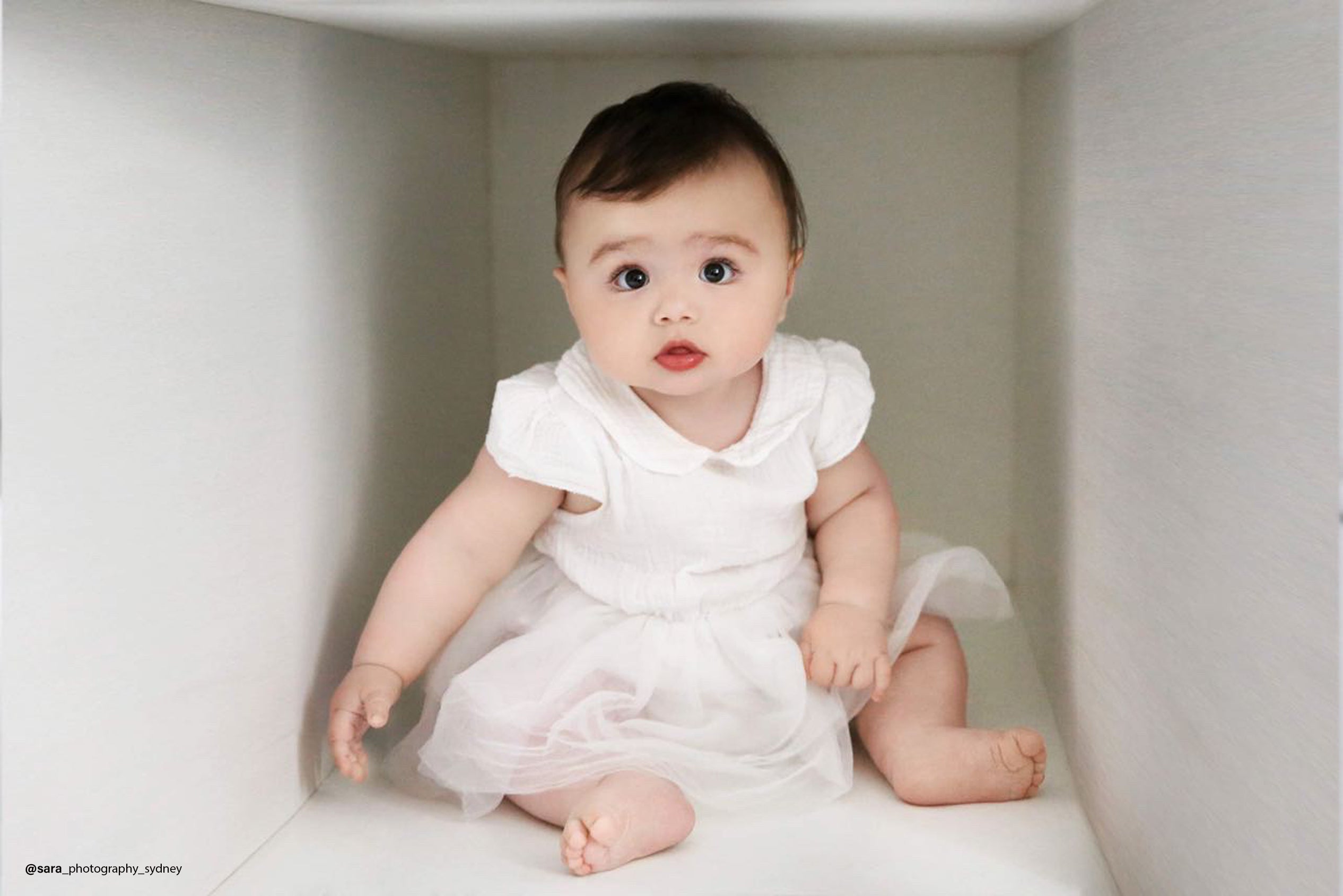 SELECTED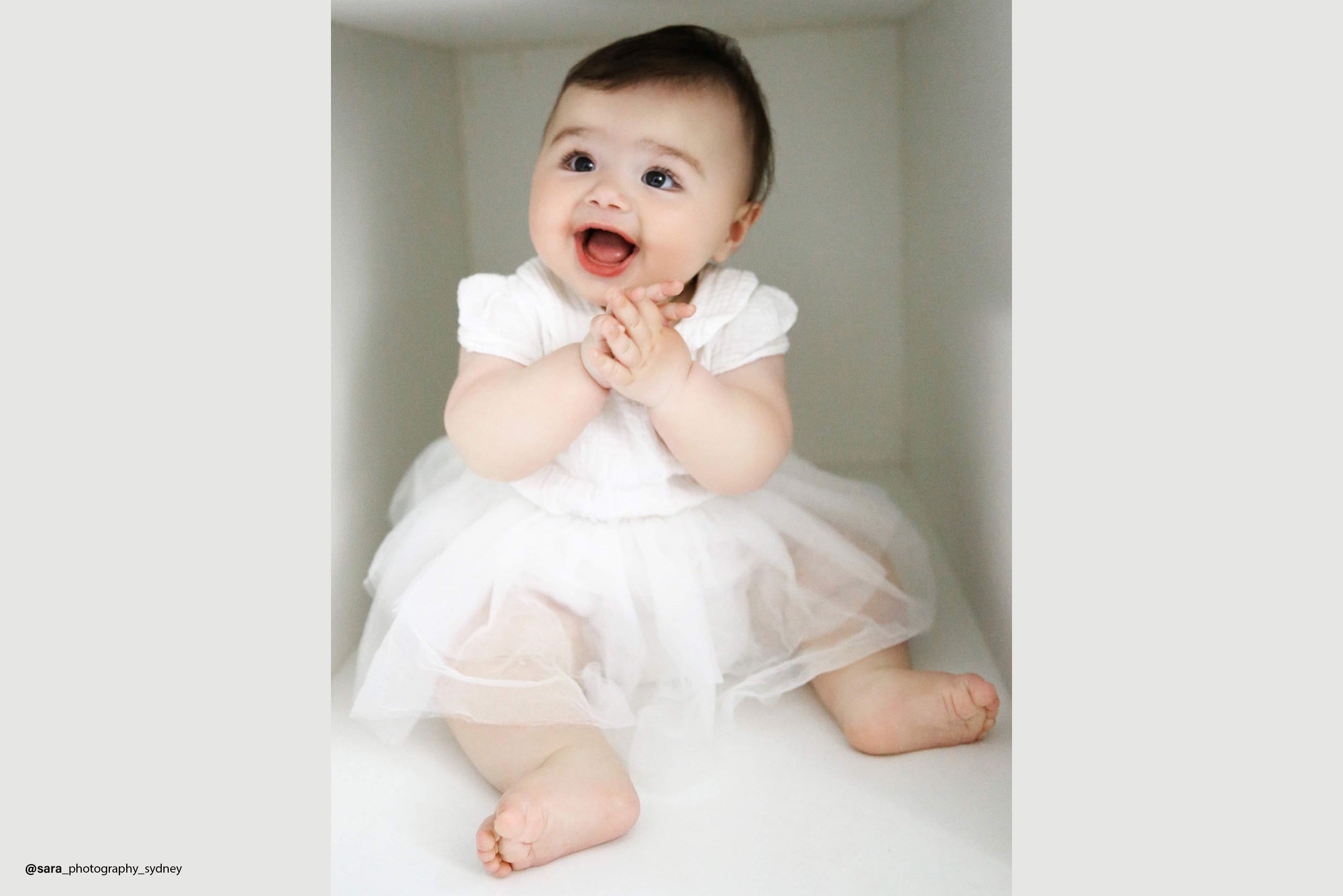 Siena Short Sleeve Tutu Romper: pink or white 0-6M, 6-12M, 1-2Y, 2-3Y
0-6M 40cm in length
6-12M 43cm in length 
1-2Y 46cm in length
2-3Y 49cm in length
TUTU CARE

Here are some excellent tips you can use to keep your skirt or dress looking fresh and neat: 

When receiving your Tutu make sure to Shake, Finger-Comb and Fluff!  Gently comb your fingers through the tulle from the waist down to the hem of the tutu.  By doing so you will remove all twisting, crumpling or knots.  Hang up tutu skirt / dress on a skirt hanger or other clipped hanger.  Our Tutu's come packaged in tissue paper.  After each use it is important to preserve the tutu's shape by following these care instructions and hang to store.

HOW TO STRAIGHTEN WRINKLED TUTU SKIRT / DRESS

Use steam from a hot shower, clothing steamer or dehumidifier to remove wrinkles.  Make sure to hang Tutu on hanger and slowly move tutu back and forth and come fingers through until tutu is straight and fluffy again.  We recommend turning the tutu inside out first and then flip it. You can remove wrinkles using steam from an iron, but use caution to NOT allow the iron to touch the tulle. You can use the steam from your iron but be extremely careful.



HOW TO CLEAN TUTU SKIRT / DRESS

Spot Clean Only!  Use soap and water, rinse, straighten and the hang dry.  You can hand wash Tutu but DO NOT wash in washing machine (this will destroy tutu).